NAN TRAVERS is Director of the Center for Leadership in Credentialing Learning at SUNY Empire State College. She has served as PI for two Lumina Foundation grants which explored the learn-work ecosystem and impact of evaluating work-based learning and incremental credentialing on the future of higher education. She led the development of the Global Learning Qualifications Framework to assess college-level learning, serves on the board for the Prior Learning International Research Consortium, is a lead contributor to the Learning Recognition Collaborative in conjunction with the National Institute for Learning Outcomes Assessment (NILOA), and co-edits the journal: PLA Inside Out (www.plaio.org). She served as PI for Credential As You Go Round #1 (planning grant) funded by Lumina Foundation.
HOLLY ZANVILLE is a Research Professor and Co-Director of the Program on Skills, Credentials & Workforce Policy at George Washington University. Previously she served as a strategy director at Lumina Foundation, overseeing portfolios on adult learners, student success, future of learning and workforce, and research. She has held leadership positions at state higher education systems/boards in Oregon and Washington, and the Western Interstate Commission for Higher Education; held academic positions at community college and nontraditional university programs in multiple states; and served as consulted on K-20 strategic planning, community college networks, and distance education. She serves on the Executive Committee of International Council on Badges and Credentials (ICoBC).
LARRY GOOD is President & CEO of the Corporation for a Skilled Workforce, a national policy and systems change nonprofit organization he co-founded in 1991. He has previously been a leader on key initiatives such as Connecting Credentials, Detroit workforce strategy, and No Worker Left Behind He serves on the Better Employment and Training Strategies Task Force (BETS), a group of workforce experts developing recommendations to inform the administration and Congress on issues/policy options (unemployment insurance, workforce development, job quality, youth employment, and federal jobs initiatives).
CAYG TEAM
State Coordinators
BITSY COHN has held administrative positions in academic and student services departments in community colleges, state higher education systems, and state and national consultancy in adult education, developmental education, workplace learning assessment, and credit for prior learning (CPL). Current projects include learning credential ecosystem research (New York); systemwide professional development in CPL (Minnesota); statewide planning for college credit for work-based learning (Colorado).
PATRICIA PILLSWORTH is Director of Academic Program Development for the Office of Academic Affairs at SUNY Empire State College. She manages the professional learning evaluation process at SUNY Empire; leads faculty teams as they conduct reviews of professional training and credentials; and is Empire's liaison with the SUNY Central Administration for new academic programs (New York).
STEPHANIE BAILEY is the North Carolina State Coordinator for the CAYG grant, working with both the University of North Carolina (UNC) System Office and the North Carolina Community College System. She has held various academic and student affair positions in the UNC system office, university and community colleges in North Carolina. Previously, she was the Director of Community College Partnerships for the UNC System office (North Carolina).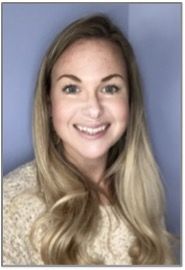 ASHLEY FRANK is Project Coordinator for the Center for Leadership in Credentialing Learning at SUNY Empire State College. Previously, she coordinated the Individualized Prior Learning Assessment portfolio process for the Institution's largest Center.
KIRK KNESTIS is founding Principal of the DC-area research firm Evaluand LLC. He is an education researcher with a practice specializing in the evaluation and R&D of innovations in STEM and workforce education, including studies funded by the NSF and U.S. Departments of Education and Labor. He has particular expertise in performance- and portfolio-based learning assessment, and use of mixed-method approaches to study complex programs.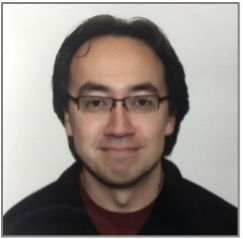 WILLIAM PATE co-founded Ad Hoc Analytics, a DC-based minority- and woman-owned statistical consulting firm specializing in quantitative program evaluation; and providing consulting services to nonprofit organizations, federal and state government clients, and other consulting firms on projects related to criminal justice, education, mentoring, and minority issues in higher education. Previously he served as the Assistant Director of the American Psychological Association Center for Workforce Studies
LUCIA WEATHERS is CEO of Weathers Strategy Group (WSG), a full-service, mission-driven, strategic communications and consulting agency. For the last 15 years, she's held positions leading marketing and communications efforts at national organizations focused on philanthropy, education, state and federal policy, including Lumina Foundation and Strada Education Network.
CHLOË EPSTEIN is CAYG's 2022 Artist-in-Residence. She is messaging the importance of incremental credentialing through cartoons and other illustrations Chloe is a recent graduate of Bryn Mawr College where she studied fine arts, creative writing, and art history.